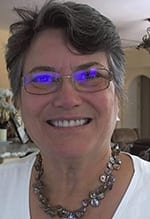 Act! Certified Consultant for 22 years (March 2001 to March 2023) 
1597 California Trail
Brentwood, California 94513
Phone 925 963-5889
Fax 925 679-7805
Email dinah@sierrafg.com
Computer training, hardware / software installation & system integration support / Software, testing /training
Sierra Financial Group, Inc. – Business consultants
(1987 – PRESENT)
Special Projects:
Business and individual clients, " Over 100 current clients" providing services since 1987.
Information Systems manager & Human Resources assistant manager, of an Oakland, California firm, Worked with staff and employees assisting with 400 plant employees.
Interim Accounts Receivable & collections manager, set up new Accounts Receivable Department, Reduced AR from 120+ to 80 days, organized staff & hired replacement A/R Manager.
Technical Sales (1987 – 1990)
Gnu Communications -Independent sales and design of computer cabling system.
UE Systems – Sales and Training – industrial use Ultrasonic Test Equipment.
IBM -Field Engineer CE & Support Specialist (1978 – 1987)
IBM Corporation Inc., Kansas City, Mo. and San Francisco, Ca.
Mainframes, Front-end and Teleprocessing Equipment, Alpha & Beta test networking, Customer Support Center
Education/Training
ITALIAN, ART & ANCIENT ARCHITECTURE (1970 -1973)
Universita Per Stranieri Perugia, Italy
Spoken Language, Sculpture & Etruscan History
IBM – TELEPROCESSING, PERIPHERALS & MAJOR SYSTEMS (1978 – 1987)
IBM Corporation, Technical Training – Chicago, Washington, Atlanta
Teleprocessing Support Specialist on several systems. Remote support staff for "Customer Assistance Group" for IBM Western Region. Clients included all major California banks.
Skills Excellent people & communications, rapid adaptation of new technical material, adept at installation and test of hardware and software. Act! Certified Consultant for 22 years (March 2001 to March 2023).
Computer Hardware – mainframe systems, teleprocessing front end, PC networks.
Languages – fluent in: Italian, Spanish and English as first language.
Software- Current PC Software – Windows 9X-XP OS, MS Office Suite, ACT, etc.