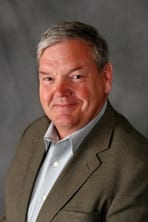 Craig is a seasoned professional that consults with business owners and senior executives to develop business strategy, organizational effectiveness, operational efficiency and competitive advantage in the marketplace. He is a principal of Sierra Financial Group, a multidisciplinary management consulting firm that focuses on "growth challenged" companies – whether they are under-performing "stalled" companies or companies experiencing rapid, uncontrolled growth.
Craig has demonstrated entrepreneurial ability and specializes in leveraging technology to build competitive advantage in the marketplace. He has deep expertise in business reengineering, financial & ERP systems, customer relationship systems, eCommerce, database driven web sites, custom application development, systems infrastructure, global communications and security.
Prior to joining Sierra, Craig was Corporate Technology Director for an $8B advertising and marketing communications conglomerate with 38,000 employees operating in over 1200 offices in 100+ countries. In this capacity, Craig was responsible for international strategic planning and IT operations. He also participated in over 100 acquisitions.
Craig was also responsible for furmulating global strategies for communication, collaboration, interactive and creative technologies. Craig led a team that leveraged state-of-the-art security and communication technologies to create a global network connecting 500+ offices in North America, South America, Europe, Scandinavia, Asia, Ausralia and the Middle East. Craig's team received industry recognition for innovative application of networking technologies and Craig has spoken on global communications, security and collaboration at international conferences.
As a member of the Global Strategy Council, Craig was chosen for leadership positions on teams that implemented global ERP solutions, established corporate technology standards, negotiated global contracts, restructured the IT organization, reengineered IT processes and implemented a six sigma quality improvement program.
Craig started his career in medicine and after graduation from the Bowman Gray School of Medicine at Wake Forest University spent 8 years at the University of California School of Medicine in San Francisco. Craig has a Ph.D. in Physiology and Pharmacology with a specialization in Cardiovascular diseases. At UCSF he was a principal investigator on multi-million dollar research grants funded by the National Institutes of Health. He also taught medical students, participated in clinical research and gained extensive computer technology experience through automation of clinical and laboratory research facilities.
After the birth of his daughter and coming to the realization he had become "married" to medicine and was going to miss his children's lives, Craig decided to leave academic medicine and considered positions with a number of pharmaceutical firms. One day his wife observed that Craig read the computer journals before the medical journals and suggested he become a technology consultant. Craig subsequently left UCSF, became a technology consultant and worked with Genentech, Amgen and other pharmaceutical, biotechnology and forensic pathology clients.
As part of his early consulting career Craig also was a co-founder, Chief Information Officer and Chief Operating Officer for a professional services agency headquartered in San Francisco that was named one of the 10 Best Agencies in the country in 1990. The company grew rapidly to over 150 employees, opened offices in Chicago and Los Angeles and was sold to a multi-national conglomerate in 1994.
Craig's children, the impetus for his fascinating career path, are now grown and living in Denver, Colorado. Craig currently serves on the board of directors of two non-profit organizations, is a member of an organization that provides pro bono consulting services to the non-profit community and is serving as an advisor to three start-up companies.